Ways to Compare Car Insurance Rates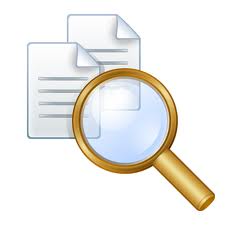 There are many factors which can affect the rate that a person pays for car insurance. For many people this can be pretty confusing. But there are some effective ways to compare rates in order to better understand the kind of coverage a person is receiving as well as help to find a cost effective option. Let's discuss some ways to do so.
One option is to contact an independent car insurance agent and discuss your needs for car insurance. The agent can provide you with rates for certain kinds of car insurance coverage from one or more different car insurance companies. It may be a good way to quickly see which company can provide the kind of coverage you seek and at price.
But for this option, you would need to search for a car insurance agent and then provide them with the required information. You may have to visit with the agent personally in order to fill out and sign the necessary forms and application. This can take time and is often a hassle.
There is another option which uses a specialized kind of website. Through this website, you can enter information a company needs in order to provide you with a quote for car insurance. However with a website which features a system like AutoQuoter, you only need to enter the required information in one place and this information can be used to quickly obtain quotations from many different companies.
The information is presented in a very clear and effective manner. It is possible to better understand the kind of coverage offered and the cost associated with this coverage based on the kind of vehicle you drive, where you drive it and other pertinent information.
This kind of website can also present you with helpful information on the car insurance companies which can provide the coverage. This is very helpful since you may not always wish to choose the company which provides the cheapest coverage. There are often other factors involved.
But a lot of important information would be available from this kind of site to enable you to make well informed decisions.
And once you have had a chance to compare rates, you can use the same site to obtain and purchase coverage directly from the car insurance company. And once you have purchased coverage from a company, you can manage your account directly through this site as well. It is a great way to save time AND money.
Google By Brian Marquis
posted on Monday, March 24, 2014