Save Money on Car Insurance for Teenage Drivers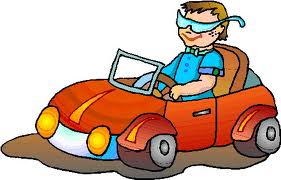 Most teenagers cannot wait to turn 16 and be qualified to earn their drivers license. For parents it can be a welcome development since the teenage driver can now take over many of the driving tasks necessary in connection with their school or recreational activities. But in general, it can be rather expensive to obtain car insurance coverage for a younger driver. So here are some suggestions to help you to find the most cost effective coverage for your teen.
Almost all car insurance companies offer some type of discount for young drivers who attend and successfully complete a drivers education program. If your child's school offers such a program or you can find a local driving school which offers an accredited program, it is generally more than worthwhile to take advantage of the savings in rates.
Some insurance companies offer special discounts if your teenage driver maintains a good grade point average. Contact your insurance company and find out about this kind of program.
You should also contact your insurance company to discuss any and all options for cost saving programs for your teen driver. It may also be possible to save money by changing the type and amount of coverage. Discuss these options with a qualified insurance agent or representative.
It is also important to shop for competitive rates. The amount charged for car insurance does vary depending on the particular car insurance involved. So use a website which features a tool called AutoQuoter to easily and effectively compare rates from multiple companies in a convenient and effective manner.
When you visit the site, you enter information necessary to obtain an insurance quote only once. The site can then arrange for quotes from different companies very quickly and effectively. The information describes the rates and type of coverage available and the price for this coverage.
You may be surprised to learn how much you can save on coverage for your young driver from different companies. The service is free and very easy to implement. If you decide to change coverage to another company, you can even purchase the new coverage right from this site.
All the necessary paperwork is completed and transmitted electronically.
And you can pay for the new coverage directly from the site as well and bind coverage immediately. You can search for and evaluate options for insurance coverage within minutes of entering the required information. And the insurance can be confirmed and paid for immediately thereafter.
Not only does it have the potential to save money for you and your younger driver but it is a great way to evaluate and manage your account right from your computer in the comfort and convenience of your home.
Google By Brian Marquis
posted on Tuesday, March 18, 2014