Mobile Apps OK for Proof of Insurance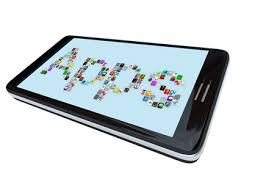 The Albany Democrate-Herald reported today that Mobile Apps that show proof of insurance are now accepted in New York and 23 other states. The article mentions that users of the electronic option of proof of insurance are generally under 40.
The article also says that drivers can continue to use the traditional option of paper to show proof of insurance. "The trend is obviously moving towards a paperless solution.
The insurance industry is no different than every other industry. Our clients want it and so do their customers, the guys who buy the insurance," said Marco Freudman, President of QuotePro, the leading technology company within the auto insurance vertical. "That is why we have developed a paperless alternative for proof of insurance."
"Paperless proof of insurance is simply one of our mobile offerings within our progressive suite of products," added Chris Albu, Sales Manager at QuotePro.
He added, "The public can also now use their mobile devices to buy an auto insurance policy, renew it, make payments - mobile proof of insurance is simply one piece of a very large offering that sets QuotePro apart from the 'me, too' offerings seen in the market."
Since 1991 QuotePro has been providing the most innovative and intuitive solutions for selling Auto, Home, Motorcycle and Health Insurance. Today QuotePro powers over $1 Billion in insurance sales in 40 states.
QuotePro's flagship product is the comparative rater that allows agents to see accurate carrier quotations side-by-side in seconds. The QuotePro comparative rater boasts robust features that have made it the industry gold standard.
The rater is uniquely able to power consumer-facing websites that allow agencies to SELL insurance online rather than simply gathering information for follow-up. QuotePro also offers it eCarrier Solution enhances Carrier Legacy Systems by providing updated agency inteface portals as well as websites for selling direct to consumers.
Google By Brian Marquis
posted on Friday, March 14, 2014