IL Insurance Minimums to Rise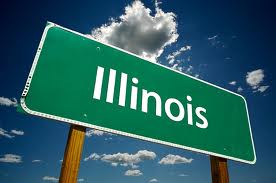 On July 4, 2013 the Chicago Tribune reported that IL is set to raise the minimum required liability coverage for auto insurance to $25,000 for the injury or death of one person. The minimum required liability coverage is currently $20,000. The bill is awaiting the signature of Gov. Pat Quinn.
The increase is being attributed to the rise in costs associated with an accident, namely hospital and healthcare costs.
The article states that the cost of state minimum auto insurance will rise about $75 per year. "This will surely add pressure to those already feeling financial pressures.
Yet again, this will reinforce the need for a quality independent insurance professional who you can trust to find the best rate and the best policy for you and your family," said Chris Albu, Sales Manager at QuotePro, the leading comparative rating software available for independent agencies who sell auto insurance.
"The big companies don't always have the best rates," Albu added. "Having an agent shop for the best rates possible for you is a no-brainer."
Google By Brian Marquis
posted on Friday, March 14, 2014