How to Shop for Car Insurance – Some Suggestions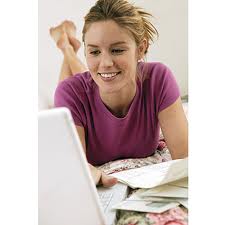 Most people would like to save money on their car insurance. And just like many other kinds of products or services, one of the best ways to save money is to shop around. So here are some suggestions to help you in this task.
One option is contact insurance agents to receive quotes from the companies they represent. Some agents work for just one company. So in order to check prices, you would have to contact multiple companies or agents.
Other agents may represent more than one company. So they would be able to evaluate your situation and obtain rates and information from one or more of the companies they represent. This certainly has the potential to find a cost effective insurance company for your needs. But contacting an agent and providing the information required for a quotation can be time consuming and a hassle.
A great option would be to use the power of the Internet. You can consider a website which features a system called AutoQuoter. This system features a way to enter information once and then automatically receive quotes from different companies very quickly. The quotes are organized very nicely and presented in a manner which enables you to compare rates and companies very easily.
But what is great about this kind of system is that you don't need to phone agents or visit them personally. And you don't have to fill out all kinds of forms and then delivery or mail them to the company or agent. It can all be done online. You can even sign the required forms electronically which allows it to be delivered directly to the insurance company.
You can even pay for your insurance company online and manage your account whenever you like. And important documents like declaration pages and id cards are always available if/when you need them.
This is wonderful way to shop for car insurance. And since you are obtaining rates from multiple companies, it can often find a very cost effective rate which can save you a lot of money. It is also possible to immediately see how a premium might change depending on the amount and type of coverage you choose. It may therefore let you know that good savings could be achieved by making minor changes to your policy.
In this way you can very easily shop for car insurance and find that you can often save a great deal of money in the process.
Google By Brian Marquis
posted on Wednesday, October 31, 2012