Evaluate Car Insurance Companies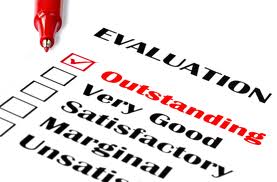 We all probably know that car insurance policies are issued and managed by car insurance companies. They are offered and administered through a network of independent or company employed sales agents. The kind of coverage a particular insurance company offers may differ from other companies. So it is important to understand more about the particular company you may be considering. Here are some suggestions.
The Internet provides some great resources when it comes to learning more about a particular insurance company and their performance. One place to look further is the online Better Business Bureau. You can search for open complaints against a particular company and what steps have been taken to rectify the problem.
Your state usually has a department which manages insurance related matters. They often have public records which can tell you more about a particular company. For example you can find out information on sales, profits, and other financial matters. It is also possible to find out more about the key managers within a particular company. And certain events or important notifications may be available from this department as well.
A number of social media marketing sites like Facebook and Twitter may contain information about different insurance companies. Customers may post items which may describe some good points and bad points about a particular company. If you want to find out what people think about a particular company, this can be a great way to find out more.
And you can certainly try a general Google search on a particular company to see what results will be presented. It may take you to many different sites which can provide you with a great deal of information to help in your evaluation.
Some sites use a system like AutoQuoter can provide a summary of information about a particular company. It can be a good way to find out more about a number of different companies in a fast and effective manner.
In this way you can eliminate companies you may not want to evaluate further very quickly. It can be a great way to save time and minimize the hassle associated with evaluating an insurance company.
If you attempted to perform this kind of evaluation without the benefit of the Internet, you would undoubtedly spend a great deal more time and energy to get the information required.
So take advantage of the vast information resources available on the Internet when it comes to learning more about a particular insurance company and using this information to make an evaluation.
Google By Brian Marquis
posted on Wednesday, October 31, 2012